Judd Dunning • Host, Executive Producer, Conservative Writer, Comedian
Judd Dunning is an Author, Host, Producer, and President of Conservatively Unplugged Media Group.
He is pleased to bring to the public his unvarnished political commentary, entertainment and news programming for his of Right of Center "Red and Magenta" American audience. 
Judd is also now on his new weekly show "BulletPointNation  With Michael Loftus and Judd Dunning. In which Judd co-hosts weekly with the very talented Deplorable Comedy Tour Headliner, TV Writer ("Anger Management," "George Lopez Show," "Kevin Can Wait"), Fox News regular and The Loftus Party leader Michael Loftus.
Judd's passionate self-effacing, politically incorrect right-wing shows offer their own brands of uniquely unfiltered entertainment. Judd's passionate politically incorrect right-wing leaning shows reports on "American and Global Political News" shows full of fast-moving comedy, real news with intelligent, patriotic, pro-Trump Conservative weekly commentary.  
Over his long journey from Liberal to Conservative activist, Judd has created and hosted 3 seasons of "Conservatively Unplugged! as well as his podcast "Judd Dunning Unplugged!"heard formerly on the Toughen Up American Network.
Judd's new book (with contributing writer Eric Golub) titled 13 1/2 Reasons Why NOT to Be a Liberal (And How To Enlighten Others) comes out on November 11, 2020. This timely, fiery, fun and insightful explanatory book focuses on modern conscious conservatism, facts, history and personal anecdotes. It also serves as a pragmatic, easy to read handbook on how to intelligently argue American politics' biggest current issues from the Conservative point of view point by point.
A 4-time Politicon talent participant, Judd recently moderated his celebrity podcast/panel at "Thirteen and a Half Reasons Why NOT to Be a Liberal". In Politicon 2017 Judd created and starred in his own 21 minute TV pilot premiere "CU News! goes to Politicon." Which aired in front of 1000 Politicon attendees and was taken to cable and networks. In 2016, he hosted Politicon's widely popular panel "Right Wing Comedy in these Trumpastic Times" as well airing his live Judd Dunning Unplugged! podcast on the Politicon podcast stage with numerous celebrity guests each year.
Judd graduated Pre-Law with concentrations in political science and economics at Colorado State University. Judd ditched "Blind Lady Justice" to attend the American Conservatory Theater and marched onward as an Actor, Filmmaker, Writer and Comedian (Comedy Store, Icehouse, Improv and "The Road") for 17 years.  Judd was later a top 5 institutional real estate capital market managing director.
As a great fan of American free market capitalism, he has also sold millions of square feet of institutional real estate and raised over 100 million dollars in private equity.
Judd can currently be seen weekly on his new show #BulletPointNation  and on stage speaking or doing stand-up comedy. Additionally, he works as a Conservative Political TV Correspondent. At this fast pace living Judd remains in an extended mid-life crisis, yet absolutely stoked on America. #MAGA #walkaway #Trump
Judd loves God, country, family, Trump, Fox News, comedy and all his conservative and (remaining) liberal friends.  Judd is a member of so many right-leaning political organizations that he was audited by the IRS twice. Although Judd has political aspirations, he admits it will never happen due to his blatant honesty and general inability to let anyone else talk when he is confronted with any form of political inanity or pretension regardless of what side of the aisle it comes from.
---
Michael Loftus

•

Co-Host

of

BulletPointNation

with Michael Loftus and Judd Dunning
Michael Loftus is a writer, commentator, and standup comedian.  He has been a headlining talent nationwide for more than twenty years, has written for "Anger Management," "George Lopez Show," "Kevin Can Wait." As well as having his own one hour special on Comedy Central and Fox Nation. Michaels is also the founder of TheLoftusParty.com, and  a regular contributor on Fox News.
With a voice that appeals to a broad audience, Loftus captures in candor and humor the views of those "fly over" states.  His podcast, The Loftus Party, dissects the worlds of politics, social media and pop culture, and showcases his rare ability to take complex issues, distill them into simple discussion points, and bring genuine wit and style to the proceedings.
In addition to his immense writing talents, his charm and affability on stage have placed him in the upper thresholds of live performers, and he continues to be an audience favorite everywhere he goes.
Catch Michael Loftus @ TheLoftusParty.com and on FoxNation.com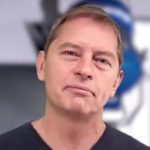 Rob Nelson • Co-Host of Talking Smack… With Mac & Cheese 

Rob Nelson is an American television personality, author, radio host, political activist, and filmmaker. Now on #BPN, Rob is the Co-host of our new "Talking Smack" #Food and #Politics show with Judd Dunning as well as his dynamic own new show @RobNelsonLive. Nelson has been the host of a number of television programs, including The Full Nelson on Fox News,[7][8] which TV Guide called "a new breed of late-night talk show," [9] The Rob Nelson Show and ABC's The Scholar. Nelson also hosted one of the first Internet political talk shows, In Bed with Rob Nelson, and a new podcast called Let's Talk About It. Nelson first became nationally known for being one of the founders of Lead or Leave , a political action group that focused on reducing the deficit and fighting for generational equity. Lead or Leave garnered national attention with an accountability pledge that asked the President and all members of Congress to pledge to cut the federal deficit in half in four years or leave the office.[14] Led by Nelson and Jonathan Cowan, the "mini-movement" became so prominent it was featured on 60 Minutes, Nightline, Good Morning America , and The Today Show, creating a stir in "MTV-DC" during the Clinton years.[ Nelson has been described by The New York Times as "one of the original Generation X spokesmen.
---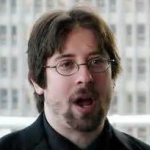 Eric Golub • 

Special Contributing Writer 

13 1/2 Reasons Why and Show Contributor
Eric Golub has spoken in all 50 states and has 25 years of radio experience behind the microphone. He was also a contributing writer to Judd's new book "13.5 Reasons Why Not to be a Liberal (And How to Enlighten Others). Eric was Brooklyn born, Long Island raised, and has lived in Los Angeles since 1990. He received his BA from the University of Judaism and his MBA from USC. He has been a stock brokerage professional since 1994. He began writing on March 11th, 2007, the three-year anniversary of the Madrid bombings and the midpoint of 9/11. He has been inflicting his worldview on his unfortunate readers since then. He writes about politics Monday through Friday, and about football and other human-interest items on weekends. His site is the "Tygrrrr Express." In April of 2009 he published the book "Ideological Bigotry," endorsed on the back cover by Ward Connerly and Armstrong Williams. He followed that up in 2010 with "Ideological Violence," endorsed by Fox News Military Analyst Ralph Peters, and "Ideological Idiocy." In 2015 he published "Ideological Lunacy," endorsed by Fox News Military Analyst Bill Cowan and Kevin Jackson, and "Jewish Lunacy," endorsed by Rabbis Daniel Lapin and David Wolpe.  He currently has three fatwas against him: One from a Palestinian group, one from the Daily Kos, and one from the National Organization for Women. He is 100% alcohol, tobacco, drug, and liberalism free. He has written for Andrew Breitbart's Big Hollywood, Tucker Carlson's Daily Caller, and World Net Daily, the Washington Times Communities, been linked to by Rush Limbaugh, Ann Coulter, Hugh Hewitt, and Mark Steyn, praised by Donald Trump, featured by the Politico, and been published in the Washington Times, Commentary Magazine, RealClearPolitics.com, Fox News Nation Online, Donna Tempo Magazine, and other publications. He has been a radio guest of Sean Hannity, Dennis Miller, Hugh Hewitt, Armstrong Williams, Lars Larson, and many others, where he discusses his desire to end Ideological Bigotry. He won the 2007 Bloggers Choice Award for Most Passionate Fan Base. Television appearances include OANN, NEWSMAXTV, ABC, NBC, CBS, FNC, CNN and more.
He speaks around the country to various chapters of the Republican Women's Federated, Republican Jewish Coalition, Young Republicans, College Republicans, Tea Party, 9/12 Project, and other conservative groups. He has spoken in front of Vice President Dick Cheney, Michael Reagan, Michele Bachmann, Michael Steele, Eric Cantor, Sarah Palin, Tim Pawlenty, Herman Cain, Michael Medved, Ann Coulter and many more. He spoke at several CPAC events and C-Span has carried his remarks on several occasions. In his spare time he monitors college campuses and reports on Islamofascist professors. This has been published at Campus Watch, Front Page Mag, and American Thinker. He also speaks in Synagogues to show how Judaism meshes perfectly with conservatism. He wants you to all to know that if he ever says anything that offends you in any way, you probably deserved it. After years of dating liberals, he has finally seen the light and is now dating a Republican Jewish woman. His parents remain pleased.
---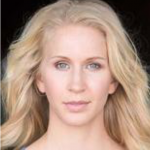 Carrie Long



Our CU News! lovely Co-Host and Field Reporter, Carrie Long is a Los Angeles based comedian, actor, host and writer.   Prior to her burgeoning career here at Conservatively Unplugged! Carrie hailed from the Mid-West. Cows. Corn. One stoplight. Cows are not receptive to humor, so Carrie traded in the cornfields for obstructed city views to study improvisation with the Second City Chicago's Conservatory.
She also studied abroad in London, England and was a performer on Royal Caribbean's Oasis of the Seas cruise ship.  Carrie works as an entertainment news host for Hollyscoop.com, co-host at AfterBuzz TV and is the former host for financial news programs, The Options News Network, and We Seed TV.  She is the creator of ScrewItUp.org, a do-it-yourself online show featuring budget and screw-up friendly projects…that means she has more tools than shoes. Which is mighty sexy unless, of course, you're one of those guys who gets insecure of being "out-garaged."    Carrie worked amid the chaos of the open outcry trading floors at the Chicago Board of Trade, as a political ghostwriter, media-director, field producer, and twenty-five…ish other random jobs. Blah blah blah, she's got a hefty resume.  We get it.   
She is very tall; she drank her milk.  She did not play pro-basketball. Carrie recently passed Judd and Rob's "Breitbart Conservative Litmus Test" with a "B-" thus making her more of a "Magenta Right " pundit. Whatever…that's cool with us, as we needed one on the show anyway.
---
Quinton Flynn •

CU News 

Player,  Reporter

,

Political Impressionist



Our new Conservative News Player, Quinton Flynn, when not dazzling people with the voices of Liam Nesson, Nicholas Cage, Paul McCartney, Christopher Walken, Christopher Lloyd and others is our own CU! American comic, voice actor and Right wing rockstar. You know the Mighty Flynn from Robot Chicken and Timon & Pumbaa and many other shows. When it comes to the voice of the news, he's everyone else.
---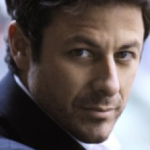 Michael DeVorzon • CU! News Player (aka Producer Mike)

DeVorzon simply looks good and acts. Sometimes he even acts for us as an Associate Producer. TV credits include "Charmed", "Beverly Hills 90210", "Passions", "Son Of A Beach" and "Melrose Place." His film credits include "Producer Sam," "The Journey," "Any Day" and the NBC movie "Submerged" which was filmed at Cinecittà studios in Rome and on location on the island of Malta. Mike loves America and all its women.
---
Teo

Kar

akolev

•

Director of Photography, Studio Designer, and Audio/Video Producer
As a Director of Photography, Studio Designer, and Audio/Video Producer, cinematographer, editor, composer, and sound designer, Teo has shot the majority of CU! shows and their full 21 minute TV pilot aired at Politicon in 2017. He also designed the new studios for Judd Dunning and Michael Loftus's new show #BulletPoints!
Teo brings more than 11 years of professional experience in the audio-visual arts, including producing educational and corporate content, cinematic music videos, multi-camera live events, filming commercials, touring with bands and orchestras, writing film music. Some od Teosclients include: Berklee College of Music; Tufts University; Boston Symphony Orchestra; Fuse; Dan Small Productions; Munjoy Hill Media; Playback Now; over 50 music artists including Alissia Benveniste, Ghita, Luis Gamarra, and Dead Poet Society. With the stage name 4Reel Productions, Teo Karakolev produces corporate videos, educational videos, short stories, wedding videos and live multi-camera events.
---
Dan O'Brien

•

Editor
Dan is an editor with over 20 years of experience in a broad base of work, ranging from commercials to nationally released feature films, online media content to show & sports promos, my background gives me the ability to draw from hundreds of jobs to help any project maximize its creative potential. Dan has also been a prio main editor for all Conservatively Unplugged!'s media. Dan has had to lead creative teams, has his work at the Sundance & Tribecca Film Festivals, edited many primetime television and national sporting events, been honored with industry awards. Over the past four years, Dan have worked mostly at Fox Broadcasting editing promos for Fox Sports and FOX. Receiving a Clio Award-winning for his co-branded spot for the "Walking Dead" and "Neighbors 2 – Sorority Rising" in 2016.

---
Celebrity
Guest
Appearances Include
James Carville (Former Senator and Political Strategist)

Ann Coulter (Best Selling Author and Fox Correspondent)

Paul Rodriguez (Comedian, Actor and Political Activist)

Ben Shapiro (AM 870 Host, FOX Correspondent, The Daily Wire)

Sharna Burgess (Dancing

With

the Stars)

Rick Tyler (Former Cruz for President Campaign Manager)

Grace Para (The Nightly Show w/ Larry Wilmore)

Mary Katharine Ham (Townhall, Fox News, CNN)

Robert

Davi

(Actor, Director, Singer, and Pundit)

Evan

Sayet

(Top US Conservative Comic and Author)

Andy Mack (The Tonight Show/Obama Speech Writer)

Adam

Yenser

(Comedian and Emmy Winning

Show

TV Writer)

Lisa

D

a

ftari

(The Foreign Desk Reporter/Writer)

Michael Loftus (Comedian/Writer

The

Flipside, Anger Management)

Adelle Nazarian (

BrietBart

/Fox News)

Dowd Scott (Soul of Islam Radio)

Tomi

Lauher

(The Blaze News Network)

Comedians/Pundits "The

Koz

Effect" Ari David, Carl Kozlowski, Tymon Ship, Doc David Robinson and the "The Founding Fathers" Sketch Comedy Troupe.

Joel Pollack Editor and Chief of

Brietbart

News

and Author of "How Trump Won".

Emmy Award Winner Seth

Swirsky

Michael Knowles of the Daily Wire

Vegas Headliner Tommy

Savitt

OAN and Newsmax's Jessica McClain and more.