NEW & FAVORITE #BPN SHOWS

JUDD DUNNING'S NEW UNAPOLOGETIC SHOWS

NEW WEEKLY "BULLETPOINT NATION!" SHOWS
Unapologetic! The Judd Dunning Hour 8.16.2021 on KABC 790 Featuring Scott Presler & Ward Connerly
Unapologetic! Live from Costa Rica | July 4th, 2021
Trump REVIVES NC w/ PATRIOTISM | BulletPoint Nation! w/ Michael Loftus & Judd Dunning + FauciGate!
NEW! Unapologetic! w/ Judd Dunning #ChrisCuomo #vacccines #newsom #billgates #opinion #comedy #news
What? Another new "Unapologetic" with Judd Dunning?? #Israel #newsom #camouflage #masks #bidenborder
EP 101! It's "BulletPoint Nation!" w/ Michael Loftus & Judd Dunning #news #opinion #comedy
EP # 101! It's "BulletPoint Nation!" w/ Michael Loftus & Judd Dunning #Biden #border #guns #hunter
It's "BulletPoint Nation!" w/ Michael Loftus & Judd Dunning | Ep 100!!! #Bidenspeech + 4 More!
New! BulletPoints Nation! w/ Michael Loftus & Judd Dunning #bidenborders #gayCaptianAmerica #MIVOTE
NEW! BulletPoint Nation w/ Michael Loftus & Judd Dunning #bidenspeech #HR-1 #chinaanalswab #vegasDSA

RECENT TV APPEARANCES

TALKING SMACK WITH JUDD DUNNING AND ROB NELSON
!?Controlled Chaos?! #RNL & #BPN Election Night Special! Tuesday 6pm PST Rob, Judd, Loftus & More!
Talking Smack - Return of the Mac - Live from LA & #TPUSA Florida
Talking Smack Over #Christmas #Cookies Live! #POLITICS NOW 7:30PM PST 10:30PM EST! #USA #judddunning
Talking Smack! #politucs & #Indian food! Join Rob & Judd @130pm PST/430pm EST #election #lockdown
Talking Smack! What do #lockdowns &the last 2 #elections have in common?w/ #RobNelson & #JuddDunning
Voter Justice? Covid lockdowns AGAIN?Judd wants Mac&Cheese again @robnelsonlive @bulletpointsnation
#TalkingSmack with Chinese Food! Its the end of the world jk thats so 90's Sun 130pm PST / 430pm EST
Talking Smack IS BACK: This week over Pizza! JOIN US & CHIME IN @ 1:30 PM PST / 4:30 EST Sundays!
"Talking Smack" ...Over TACOS! WHO R U VOTING FOR & WHY? #LIVESTREAM REPLAY!
LIVESTREAM! Talking Smack: "Hotdog - It's #Election Time" What Biden Double Standards?? Join in!

THE LOFTUS PARTY
Visit The Loftus Party Online Political comedy from a different point of view. You've seen him on Comedy Central, Fox News, The History Channel and tons of others. Now you can catch brand new videos twice a week right here on YouTube. Modern Politics, Pop culture, hypocrisy and history. Nothing is off limits. We're telling Jokes to Power.
New Lord of the Rings movies
What took FEMA so long in Ohio?
Barney is coming back. No!
Don't do this at a Super Bowl party
what did we learn from the balloon
Harry Styles is brilliant

OUR SHOWS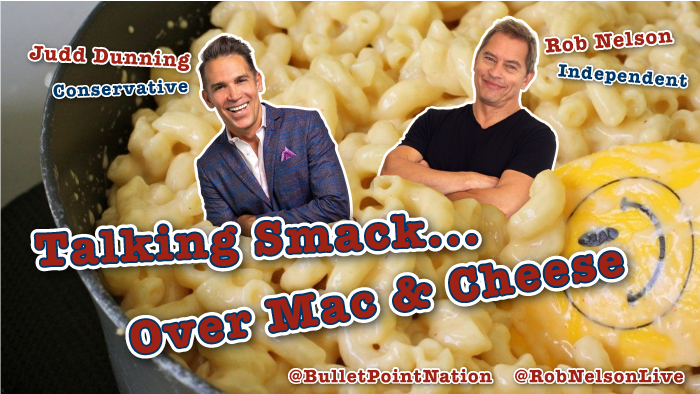 New #BPN Show!
"Talking Smack… Over Mac and Cheese"
hosts Judd Dunning and Rob Nelson (Fox's The Full Nelson and The Rob Nelson Show) live stream about Food and Politics? Independent vs. conservative battle it out live over what hot and trending in US Politics.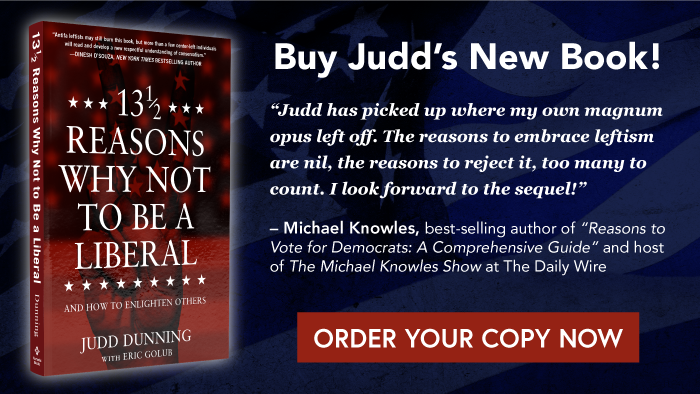 Judd's new book with contributing writer Eric Golub is a powerful fiery, fun, insightful look at the modern Liberals' core arguments and how to respond with political facts, actual history, and personal anecdotes. A must buy in every right-leaning library, plus you'll win more arguments on social media!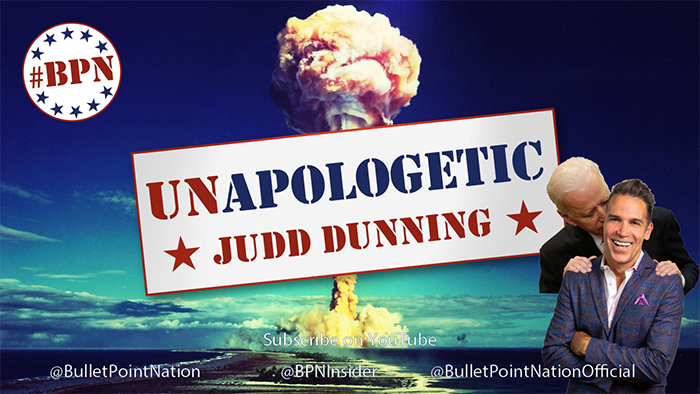 "Unapologetic with Judd Dunning".
It's "Unapologetic With Judd Dunning" In a mix of political comedy and hard-hitting opinion, Judd opines via his new 5 minute "hit and run" additional solo political show. As they said about Reagan, even in the darkest of times, "Be a Happy Warrior".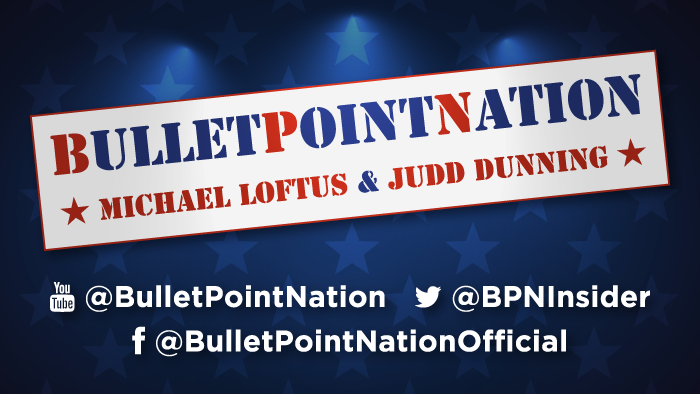 BulletPointNation! 4 Weekly News Topics with 2-minute buzzers. Think ESPN's Pardon The Interruption meets Gutfield. Join hosts Judd Dunning (Author/News Personality) and Michael Loftus (Comedian/TV Writer and The Loftus Party), and as they cut through the Left Wing Bias with thunder and hilarious fury from the "RIGHT."