NEW & FAVORITE #BPN SHOWS
OUR SHOWS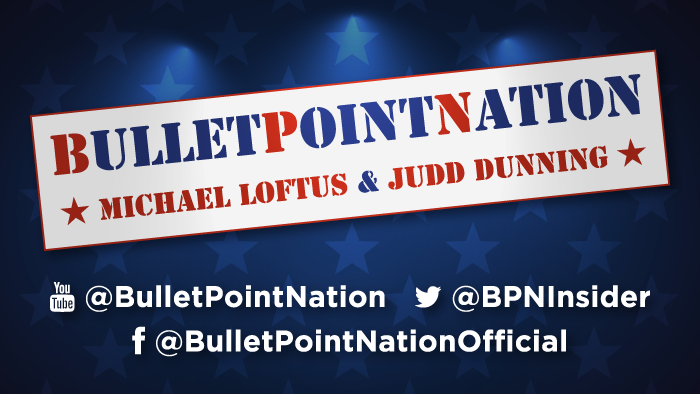 BulletPointNation! 4 Weekly News Topics with 2-minute buzzers. Think ESPN's Pardon The Interruption meets Gutfield. Join hosts Judd Dunning (Author/News Personality) and Michael Loftus (Comedian/TV Writer and The Loftus Party), and as they cut through the Left Wing Bias with thunder and hilarious fury from the "RIGHT."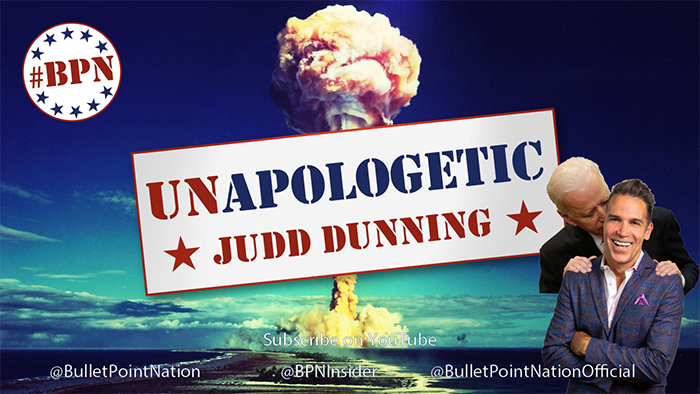 "Unapologetic with Judd Dunning".
It's "Unapologetic With Judd Dunning" In a mix of political comedy and hard-hitting opinion, Judd opines via his new 5 minute "hit and run" additional solo political show. As they said about Reagan, even in the darkest of times, "Be a Happy Warrior".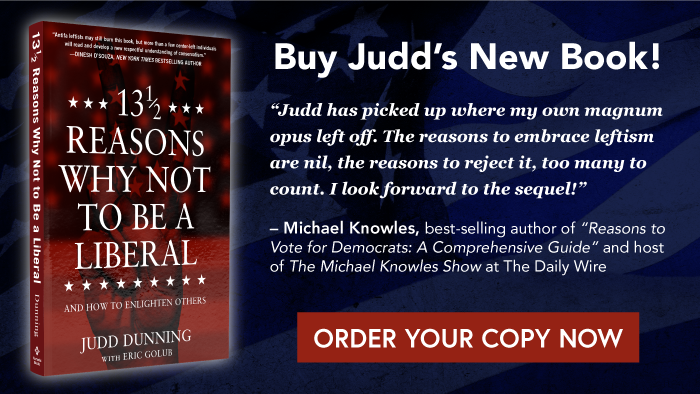 Judd's new book with contributing writer Eric Golub is a powerful fiery, fun, insightful look at the modern Liberals' core arguments and how to respond with political facts, actual history, and personal anecdotes. A must buy in every right-leaning library, plus you'll win more arguments on social media!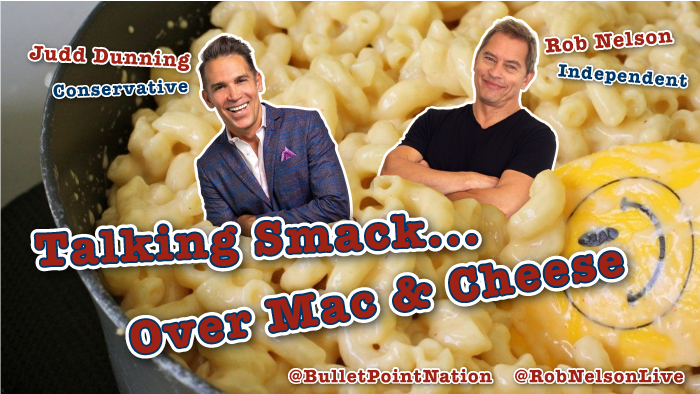 New #BPN Show!
"Talking Smack… Over Mac and Cheese"
hosts Judd Dunning and Rob Nelson (Fox's The Full Nelson and The Rob Nelson Show) live stream about Food and Politics? Independent vs. conservative battle it out live over what hot and trending in US Politics.